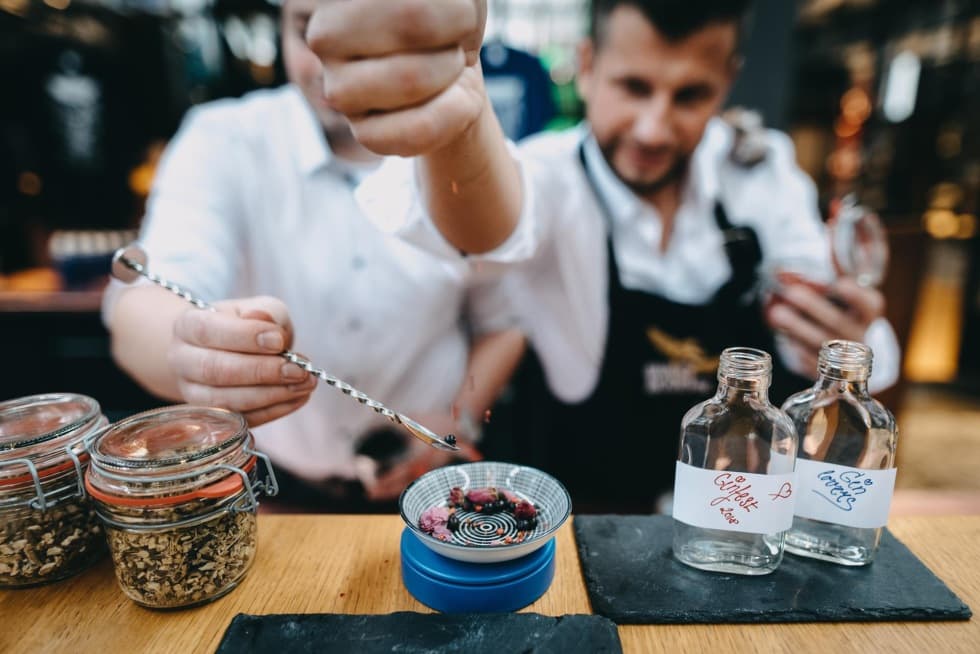 When does the event take place?
On 17 June 2023 at Villa Pelle, Prague 6.
Who is the Ginfest organizer?
Ginfest is organized by BARLIFE magazine. Its first issue was published in 2004. According to the IWSR, a British analytics company, Barlife is "the best magazine about the beverage industry in central Europe."
Where can I buy a ticket?
In GoOut.net from May 15th or on the door on the day of the event.
What if I am under 18?
You can visit the event only if you are 18 years old or older.
Is it possible to leave the event and return to it again?
Yes. Each participant will receive an identification wristband at the entrance, which entitles them to re-enter the event.
What about tastings?
You can taste gin at each bar. Every tasting is paid right at the bar to the exhibitor, mostly in cash.
How can I attend a seminar?
Each seminar is freely accessible unless stated otherwise.
How do the tastings work and how do you pay at the bars?
At each bar, you have the opportunity to taste gins or gin cocktails. Payment is made directly at the bars and in cash. Some exhibitors allow payment by card, but it is better to have plenty of cash.
Are dogs allowed?
Yes, dogs are allowed in the garden. The dog must always be on a lead and the owner must carry a vaccination certificate. Dogs are not allowed inside the gallery.
Will the event be held in bad weather?
Yes. Ginfest is held partially outdoors and will be held in the event of rain.
Will there be a cloakroom or lockers at the event?
No.